We invest in companies that already have a footprint in Asia, and have the potential to scale their business across multiple countries. Candidates include companies that can take advantage of our access to capital and leverage on our collective experience, both in operations as well as in the deployment of technology.
We look for businesses that can take advantage of the underlying demographics and economics of Asia, especially those that can be enhanced with up and coming technology trends such as artificial intelligence, internet of things, encryption, and mobile internet. We see the rapid increase in the middle class and the high penetration of mobile internet in Asia as key drivers of consumer behavior in Asia, with impacts in the areas of travel, hospitality, healthy living, aged healthcare, aesthetics, and specialized real estate.
We place a high premium on the quality of the leadership of the businesses that we acquire, and value the management team that can demonstrate its capabilities with a good financial track record and a sound, defensible growth plan. From the businesses that meet our criteria, we seek out those with an enterprise value/EBITDA multiple of between 6x-8x. In more detail, our investment criteria:
Middle-Market Growth Businesses
with a total enterprise value of between $200,000,000 and $300,000,000.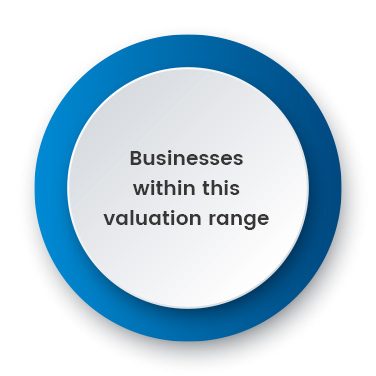 Companies in Business Segments that are Strategically Significant to Asia:
Strong technological know-how or advancement
Sustainable market competitiveness
Attractive growth prospects that are undervalued; and
Broad distribution networks.



High Technology




Clean Energy




Healthcare




Consumer & Retail




Energy & Resources




Food Processing




Manufacturing
Businesses with Revenue and Earnings Growth Potential through a combination of:
Both existing and new product development
Increased production capacity
Expense reduction; and
Broad distribution networks; and/or
Synergistic follow-on acquisitions resulting in increased operating leverage.
Companies in Business Segments that are Strategically Significant to Asia that carry out:
High quality revenue streams
Definable low working capital; and
Reinvestment in capital expenditure and R&D.
Benefits from being a Public Company
Association with a publicly
traded company
Effective access to broader
sources of capital
Gain a stronger
public profile
These criteria are not intended to be exhaustive. Evaluations assessing business combination may be based on these general guidelines as well as other considerations at our discretion.
Our investments are free from any business limitations. Every investment is based on cash, shares and high ROI.